The Center for Global Safe WASH is always interested in the career success of our WASH graduate students at the Rollins School of Public Health.
In this section, we highlight the career activities and accomplishments of a few of our many students who either concentrated on WASH or earned a Graduate Certificate in WASH over the past several years.  So…where are they now??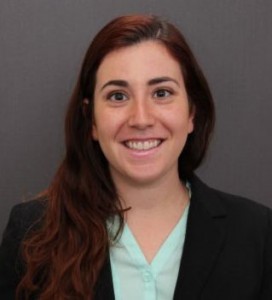 Em Maier, BS, B.Phil, MPH
RSPH Department and Year: Global Epidemiology, 2016
CGSW Mentor/Advisor: Julie Clennon
MPH Thesis: HIV Community-Based Organizations' Readiness and Self-Perceptions Regarding Their Role in PrEP Implementation
Where is she now? Global Health Fellow at the World Health Organization.
I work as part of the Preparedness Support Team, in the Global Capacities Alert and Response Department, of the Outbreak and Humanitarian Emergencies cluster [though this will soon be changed due to the recent WHO Emergency Reform]. I work on exercise development, which the WHO and other agencies use to test the capacity of various countries to manage disease outbreaks, natural disasters, or smaller-scale actions. This has included assisting in the development of a manual that will provide leadership, guidance, and step-by-step instructions in creating an exercise programme, designing posters and pamphlets for our partners, designing a website to be used internally and externally, and creating guidelines for the use of After Action Reports. My interest is primarily in zoonoses, but the PST looks at all hazards, so often we are working on checklists for WASH preparedness. Most recently, we created a few new categories of preparedness for countries to consider in preparedness actions: WASH was one of them! CSGW really takes a comprehensive, multi-disciplinary approach to the topics of WASH, which really allowed me to jump straight into my work here. While it's more policy-driven, being able to consider the unique facets of WASH has greatly impacted what I include when discussing preparedness on a global scale.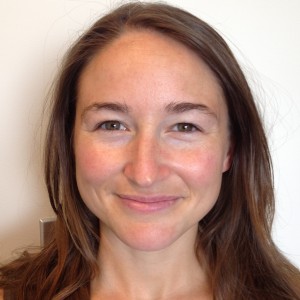 Bethany A. Caruso, PhD, MPH
RSPH department and year:  Global Health, 2009 (MPH) Behavioral Sciences and Health Education, 2015 (PhD)
CGSW Mentor/Advisor: Juan Leon, Thesis Advisor
MPH Thesis:  "Maternal behavior and experience, care access, and agency as determinants of child diarrhea in Bolivia"
PhD Dissertation: "Sanitation Insecurity:Definition, Measurement, and Associations with Women's Mental Health in Rural Orissa, India" (Hannah Cooper, PhD Dissertation Advisor) Committee Members: Thomas Clasen, Craig Hadley, Kathryn Yount, Regine Haardoerfer)
Where is she now?   Bethany Caruso is a FIRST (Fellowship in Research and Science Teaching) post-doctoral fellow in the Environmental Health Department. She is interested in how gender influences physical, mental and social health outcomes in the face of compromised water, sanitation and hygiene (WASH) environments. Dr. Caruso's doctoral research explored how women's urination, defecation and menstruation experiences impact their health and well being in rural Orissa India. Using mixed methods approaches, her research explored women's experiences of sanitation in order to understand these as potential exposures to negative mental health outcomes.
In addition to her doctoral work, Dr. Caruso has led or supported research in over 20 countries investigating how girls' experiences managing menstruation at schools with poor WASH and social environments impact their health and education. One research effort she led in partnership with UNICEF to understand girls' experiences in rural Cochabamba, Bolivia was named among the 'Best of UNICEF Research' by the UNICEF office of Research for 2014. A total of twelve research projects were recognized by external reviewers for "cutting-edge research that proves instrumental in advancing children's rights." This research was part of a larger research program that she designed and led from 2012-2013, which also included the Philippines, Rwanda and Sierra Leone. In 2014, Dr. Caruso entered into a follow-up partnership with UNICEF which aimed to expand global understanding of girls' menstruation-related experiences in school and strengthen local capacity to carry out such research independently. To achieve this, Dr. Caruso designed and facilitated an online course to teach 14 UNICEF country offices and their collaborators (local research institutes, ministries of health and education, practitioners) what is known abut the topic and what gaps remain, basic qualitative research methods, tool development, ethical considerations when carrying out research with minors, how to train a field team, data collection and management, and basic analysis.  The partnership was extended through the first half of this year so Dr. Caruso and her research could team continue to support research activities of partner countries.  You can access Dr. Caruso's publications here.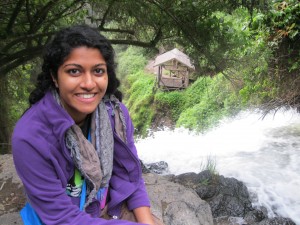 Gouthami G. Rao, MPH
RSPH department and year:  Environmental Health, 2013
CGSW Mentor/Advisor: Karen Levy, PhD, Thesis Advisors
WASH Thesis:  In northern coastal Ecuador many communities rely on untreated surface water as their primary source of drinking water. We undertook a study to explore how microscale river hydrodynamics affect microbial water quality (specifically investigating E. coli concentrations) at community water collection locations on three rivers with varying stream velocity and turbidity profiles
Where is she now? Environmental Microbiologist, Centers for Disease Control and Prevention
Since I was interested in WASH as an undergraduate at Emory, having the opportunity to work with WASH-focused faculty at Rollins School of Public Health was a great career-building experience. On several occasions I've received advice and support from staff and faculty on the direction of my WASH career, and till this day I've never been driven astray. Sometimes mentors know what's best for you even when you don't fully realize it yourself. It's a valuable perspective to have. Taking WASH courses and receiving WASH training also enhanced my interest in pursuing a PhD in Environmental Health or Epidemiology.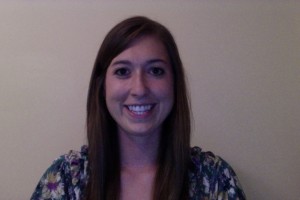 Jacqueline Hurd, MPH
RSPH department and year:  Global Health, 2014
CGSW Mentor/Advisor: Monique Hennink and Christine Moe, Thesis Advisors
WASH Thesis:  "Pervasive Exposure to Fecal Contamination in Low-Income Neighborhoods in Accra, Ghana"
Where is she now? – Surveillance Epidemiologist, Waterborne Disease Prevention Branch, Center for Disease Control and Prevention
The WASH classes and CGSW faculty gave me the opportunity to discover my WASH expertise and interests. Furthermore, the Graduate Certificate in WASH prepared me to work at the Waterborne Disease Prevention Branch with the essential tools I need to carry out Shigella surveillance.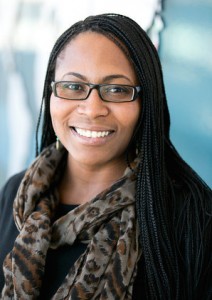 Ledor Igboh, MPH
RSPH department and year:  Global Environmental Health, 2014
CGSW Mentor/Advisor: Christine Moe, Thesis Advisor
WASH Thesis:  "Evaluation of the Sustainability and Impact on Water Quality of Decentralized Water Treatment Systems Installed by the General Electric (GE) Foundation in Six Government-run Hospitals in Ghana"
Where is she now? Global Program Management and Operations Fellow, Center for Disease Control and Prevention – Namibia / The Association of School and Programs of Public Health (ASPPH)
Under the instruction and guidance of world-class professors like Dr. Christine Moe and other CGSW staff, I received exceptional training in WASH – related laboratory methods, recognizing and understanding of policies that shape the WASH landscape and the importance of using data for decision-making.  In addition, my WASH training prepared me to be able to identify leading etiological agents and their biological properties affecting disease transmission. I have also been trained to understand how waterborne disease surveillance systems operate, how the data from these systems are used, and identify strategies and health infrastructures for the control of waterborne diseases. Getting the self-guided Graduate Certificate in WASH sharpened my keen interest in the research, technical and operational aspects of public health, particularly in the area of WASH interventions.  My research experiences and training will ultimately allow me to apply the technical skills gained to my current position with the Division of Global Health at the Centers for Disease Control and Prevention in Windhoek, Namibia – alongside other environmental health/public health professionals in the field.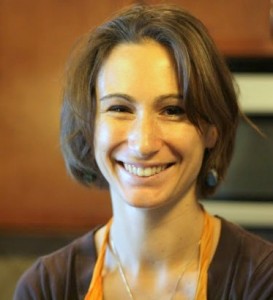 Katharine Robb, MPH
RSPH department and year:  Global Environmental Health, 2011
CGSW Mentor/Advisor: Karen Levy, Thesis Advisor
WASH Thesis:  ""Influences of Household Storage on E. Coli Concentrations in Drinking Water in Northern Coastal Ecuador"
Where is she now? – After graduating with my MPH, I served as a Public Health Program Associate and then Associate Director of Research Projects for 5 years at the Center for Global Safe WASH at Emory University.  In July 2016, I began my Doctor of Public Health (DrPH) degree at the Harvard Chan School of Public Health.
My work and interest in WASH began as an internship on CARE's Water Team during the first semester of my MPH.  Over my first year at Emory, my interest in WASH deepened as I learned about the variety of interdisciplinary approaches that are taken to address WASH issues – and how these approaches connected to the experience base I had and to the one I wanted to develop.   I believe that addressing the most pressing environmental health issues requires an interdisciplinary mindset.  My experience studying WASH at Emory—through coursework, internships and field experiences—exposed me to experts across disciplines applying their talents and knowledge toward evidence-based and sustainable WASH solutions.   In my staff position at Emory, I constantly found myself applying the skills and principles I learned throughout my MPH experience.  Through pursuit of my DrPH, I aim to further develop and expand these skills and complement them with leadership and management training.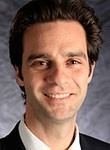 Basil Safi, MPH, PE
RSPH  department and year: Global Environmental Health, 2004
Where is he now?  Executive Director for the Engaged Cornell Initiative, Cornell University
I am a 2004 graduate of the Global Environmental Health Program at the Rollins School of Public Health.  After finishing my MPH, I worked as a Technical Advisor for Carter Center's Guinea Worm Eradication Program in South Sudan.  Upon my return to the US, I joined the Johns Hopkins Center for Communication Programs where I spent the next 10 years working to support social and behavior change communication initiatives across the Africa, Asia, and the Near East as Team Leader and as Director of Field Programs for their Knowledge for Health Project (www.k4Health.org). In June 2015, I will be joining Cornell University as their new Executive Director for the  Engaged Cornell Initiative, a 10-year, $50 million initiative intended to extend off-campus faculty and student engagement, and better integrate real-world learning into the classroom setting.