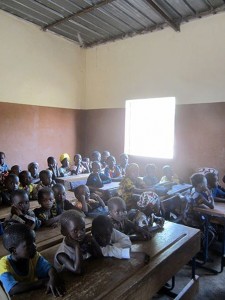 Project: Impact of WASH in Schools on Pupil Absence and Diarrhea
Core Investigator: Matthew Freeman
Location: Mali
The Dubai Cares WASH in Schools Initiative in Mali was a three-year project implemented by a partnership of five international organizations (UNICEF, CARE, Save the Children, WaterAid, Oxfam) and funded by Dubai Cares. The program sought to improve educational and health outcomes in school children through improvements in school WASH infrastructure and management. This initiative was originally operational in 961 schools within six regions of Mali, reaching 12% of the public and community schools in Mali and 18% of the school-aged population. However, the political instability that began in March 2012 resulted in temporary cessation of activities in the northern regions of Timbuktu and Gao and limited the scope of the project to the more southern regions. Emory University collaborated with Dubai Cares and the implementing partners to promote a research and learning agenda alongside the program. The goal of the collaboration was to provide evidence for the link between school WASH and educational attainment as well as health, and also to build local partner capacity in monitoring, evaluation, and learning.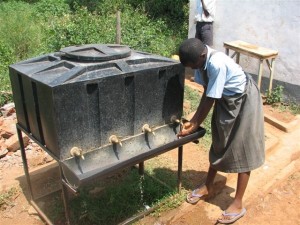 Project: SWASH+ II
Core Investigator: Matthew Freeman
Location: Kenya
Led by CARE but explicitly including the Ministry of Education as a full partner and strategic driver, SWASH+ Phase II builds on school WASH learning of the first SWASH+ phase.  The overall goal of the program is to improve the sustainability and effectiveness of school water, sanitation and hygiene (WASH) at scale in order to support the Government of Kenya's Comprehensive School Health Policy, which is to enhance the quality of health in the school community and improve achievement in education performance by creating a healthy and child friendly environment for teaching, learning and psychosocial development through appropriate collaboration of stakeholders. In addition to sustainability and effectiveness of school WASH being critical for its own sake, a secondary goal of the program will be to lay the foundation for a potential longer term partnership between the Ministry of Education and the Bill and Melinda Gates Foundation to test, at some point in the future, reinvented toilet technology in a school setting, in accordance with the Foundation's "Reinvent the Toilet" campaign and investments. In collaboration with CARE, and researchers from Georgetown University, Emory supports the applied research components of the study in assessing mechanisms of sustainable school WASH delivery.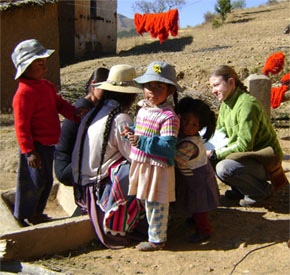 Nutrition and Health in Bolivia
Core Investigator: Juan Leon
Location: Bolivia
The Nutrition and Health project objective is to understand the underlying mechanisms of preventable child illness in Bolivia and other Latin American countries, especially in regards to malnutrition and diarrhea. This is done by building strong partnerships between Emory students and faculty and service organizations dedicated to improving child health. Currently we are assessing 1. Factors associated with malnutrition and diarrhea in a rural and urban Bolivian population and 2. Why diarrhea vaccines fail to prevent illness and death in some children. Our goal is to develop and support interventions that measurably reduce child morbidity and mortality in Bolivia and other Latin American countries due to preventable illness such as diarrhea and malnutrition.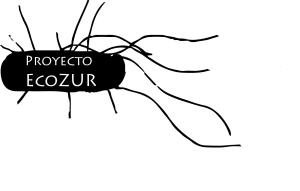 Human Travel and Diarrhea
Core Investigator: Karen Levy
Location: Ecuador
In Proyecto EcoZUR (E. coli en Zonas Urbanes y Rurales), the Levy Research Group is using fine-scale genetic data to understand the role that human travel between urban and rural regions plays in determining the distribution of circulating strains of pathogenic E.coli in northern coastal Ecuador.  The research approach combines a classic epidemiological case-control study design with whole genome sequencing, phylogenetic analysis, and data on human movement.  This project is supported by NIAID, and is being carried out in collaboration with colleagues at Universidad San Francisco de Quito and Universidad Central del Ecuador.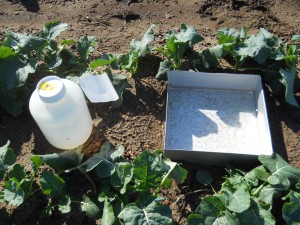 Produce Safety
Core Investigator: Karen Levy
Location: Southern Georgia
The Levy Research Group is conducting a series of studies of water quality in irrigation ponds in an agricultural area of southern Georgia.  The projects aim to develop best practices for detection of Salmonella spp. in the ponds, and to understand the impact of rainfall and land use on microbial water quality of the irrigation ponds and irrigation water.  The work has been funded by the Center for Produce Safety and is carried out in collaboration with George Vellidis at University of Georgia and Vincent Hill at CDC.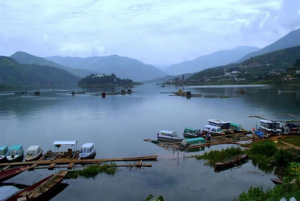 Analytical methods for estimating the joint climatological-social drivers of water quality and supply in contrasting tropical zones
Core Investigators: Justin Remais (PI), Howard Chang and Karen Levy
Location: China and Ecuador
With recent funding from the National Science Foundation (NSF), the Remais research team, in collaboration with fellow CGSW Investigator Dr. Karen Levy, is working to develop open-source computational models of surface water quality and waterborne disease risk that account for complex relationships between meteorological phenomena and pathogen growth, survival and transport, using as test sites well-studied in western China and northern Ecuador.  To address this highly interdisciplinary area of study, the new NSF project brings together top earth scientists, environmental engineers, mathematical modelers, social scientists and epidemiologists from Emory, University of Michigan, University of Florida, Georgia Institute of Technology and Trinity College. The research is funded by NSF's Water, Sustainability and Climate Program, which is part of NSF-wide initiative in Science, Engineering and Education for Sustainability.
Norovirus prevalence in the US
Core Investigator: Amy Kirby
Location: USA
The best estimate of norovirus prevalence in the US is an extrapolation from the number of confirmed cases, accounting for factors such as illness rate, probability of seeing a doctor, probability of the doctor collecting a stool sample, etc. Using this method, Scallan et al. estimated that there are approximately 21 million norovirus infections every year in the US.  The goal of this study is to estimate the prevalence of norovirus infection using laboratory diagnostics on a nationally representative specimen set.  As part of the federally-funded NHANES survey, serum specimens are collected and stored for research purposes.  Using an ELISA panel of VLPs representing the most common norovirus gentoypes, NHANES sera will be analyzed for antibodies against seven different norovirus strains.  The data will be analyzed using a finite mixture model that accounts for differing immune responses, decaying immunity, and cross-reactivity between strains to produce an estimate of the overall burden of norovirus infection in the US.  (Photo credit to Prasad, et al, 1999 Science)